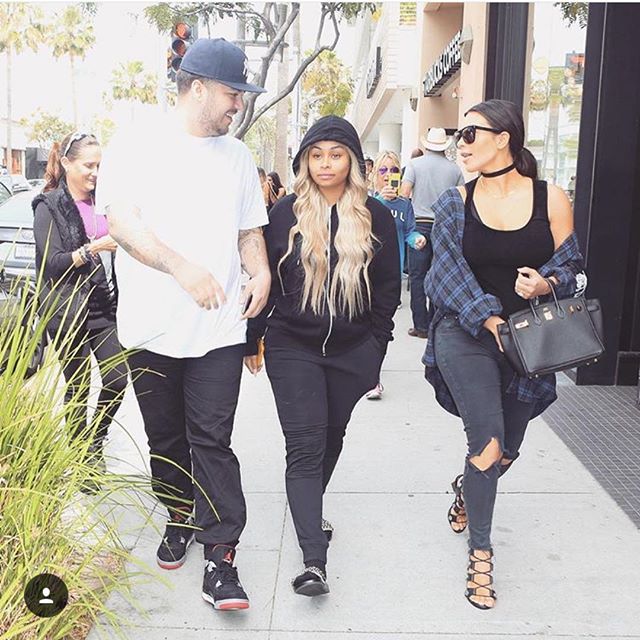 Reality stars, Rob Kardashian, Blac Chyna and Kim Kardashian were seen and captured on camera taking a leisurely stroll.
Blac Chyna, who is set to become the future Angela Kardashian was spotted with her fiance and sister-in-law today.
There were revelation last week that Blac Chyna and Kylie Jenner (Rob's sister and also Blac Chyna's ex's girlfriend) are 'best friends'. There are also indications that Blac's mother may have spoken too soon, and the Kardashian and Jenners will be invited to the wedding after all.