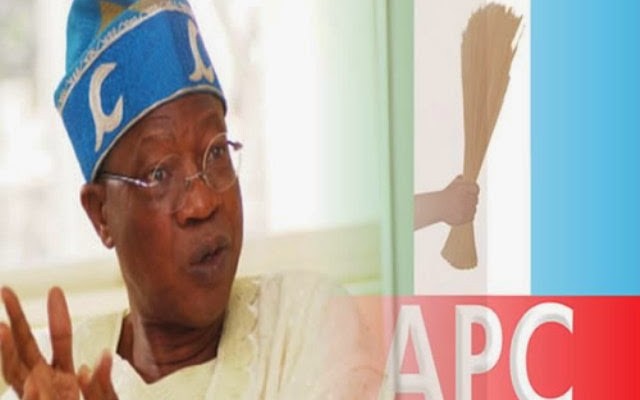 The All Progressives Congress (APC) has disregarded media speculations concerning the nomination of ministers and advised Nigerians to do the same.
The party has urged Nigerians to disregard the wild speculations making the rounds concerning the appointment of ministers and the zoning of offices under the incoming Buhari government.
The APC released a statement by Lai Mohammed, its National Publicity Secretary, in which the party stated there is no truth to anything that has been dished out anywhere, concerning the issues of appointment, especially the zoning of the National Assembly's principal positions and other offices.
The party said that in the true tradition of the APC, all issues of public interest will be handled transparently and conveyed to Nigerians through the usual communication channels.
The statement read in part: "No appointments have been made and no offices have been zoned. The main concern of our party at the moment is to ensure a smooth transition and to hit the ground running, in the overall interest of the long-suffering people of Nigeria.
"At the appropriate time, Nigerians will be informed of the appointments made and the offices zoned."
There were speculations that former president Olusegun Obasanjo proposed former Central Bank of Nigeria governor, Professor Chukwuma Charles Soludo for the Ministry of Finance in the Buhari administration.
Meanwhile, the former Lagos state governor, Bola Tinubu, is believed to be strongly against Obasanjo's recommendation.